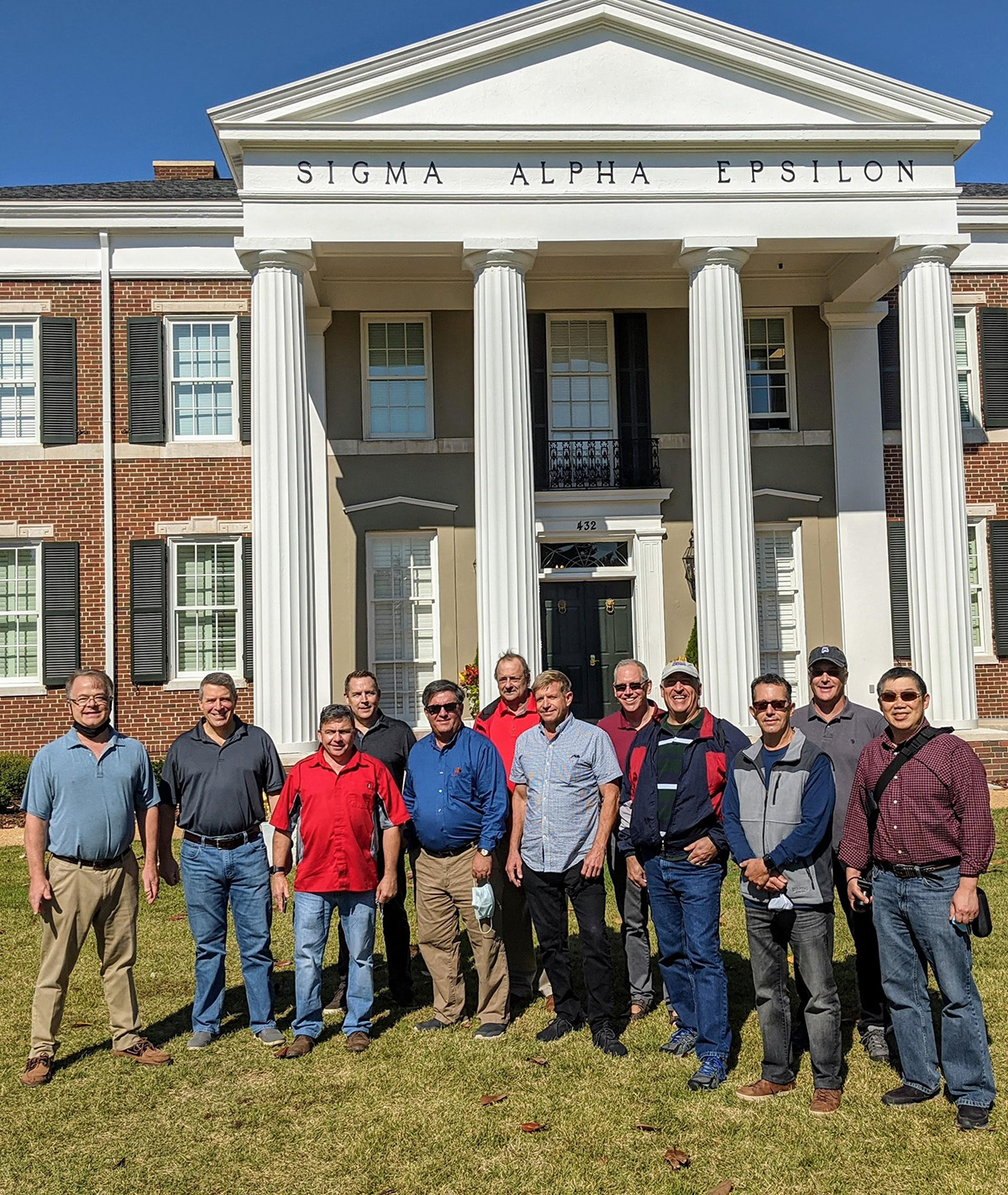 Cory "Action" Jackson '86, hosted a ΣΑΕ Reunion in Birmingham, Alabama between October 14 and October 17 2020. In attendance were: Andrew Milliken, Mark Ahrens, Tony Astarita, John Cabral, Jim Dickey, Joe Gray, Tom Harner, Ray Hsiao, Mike Kraskow, Ralph Lambalot, Ron Skalko, John Sprow and Kris Bast.
A highlight of the reunion was a visit to Tuscaloosa, Alabama and after a catered lunch at one of Cory's hotels, the group walked over and visited the founding Chapter of Sigma Alpha Epsilon (Mother Mu). Mystical fraternal energies infused the group's psyche as we wandered around the chapter room examining fraternity relics.
The reunion also visited one of Alabama's famous caves; Desoto Caverns and after a picnic lunch had a sporting clay event at Selwood Farms. The group toured the Barber Motorsports Museum home of the world's largest motorcycle collection and were able to watch cars running the track in preparation for a race on Saturday. Finally, Saturday delivered another perfect weather day and everyone went to Cory's lake house and enjoyed sun, outdoor games and each other's camaraderie. The evening was capped off with a BBQ dinner, live entertainment and fireworks. Most everyone commented that it was a much needed get-together. Fun times with long bouts of storytelling, belly-shaking laughter and good food were enjoyed by all.